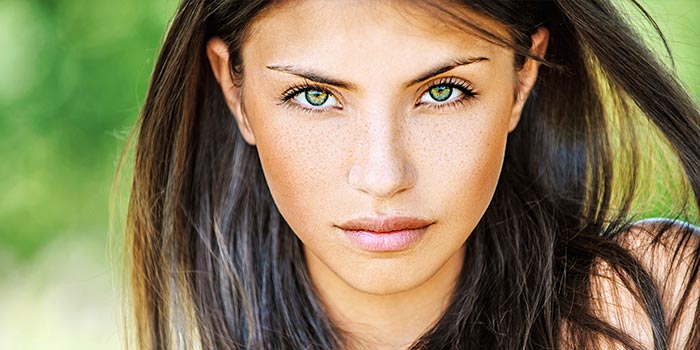 As time passes our skin shows the natural, inevitable signs of aging – wrinkles, sagging, sun damage. But you can counteract those effects with several non-surgical cosmetic procedures available at our practice, including BOTOX® and injectable fillers such as Juvederm, Voluma, and Restylane® to smooth lines and wrinkles and raise sunken areas.
As we age, our faces begin to deflate as our bodies produce less and less collagen and elastin, the magic stuff that gives our skin its supple, youthful look. This leads to the formation of fine lines, wrinkles and an overall loss of volume in the mid-face, which can in turn create all sorts of problems, from deep nasolabial folds between the nose and mouth, to hollowed-looking eyes, or sagging jowls.
Dermal fillers are an ideal way to address the creases, volume loss and hollowing in the skin that occur naturally with age. Dermal fillers can also be used to enhance the volume and shape of the lips, and restore a more youthful appearance to the neck, chest, and hands.
Botox
BOTOX® Cosmetic is safe and effective therapy that eliminates facial wrinkles and frown lines, and softens harsh expressions.
Restylane
Restylane® helps restore volume and fullness to the skin to correct moderate to severe facial wrinkles and folds such as laugh lines, marionette lines, lipstick lines, and corners of the mouth. Restylane® is a clear gel formulation of hyaluronic acid, a naturally occurring substance in your skin that helps provide fullness and elasticity revealing a younger looking you.
Restylane Silk
Restylane Silk offers subtle, smooth, soft lips. If you think it's not possible to get a natural result when enhancing lips, think again. Dr. Krachman now has Restylane Silk to bring a higher level of artistry to lip definition and line control for the subtle and smooth result you desire.
Restylane Lyft
Restylane Lyft™ is the other member of the Restylane collection of products. What makes Restylane Lyft different is the average size of the particles and the depth of injection. On average, the gel particles in Restylane Lyft are larger than those in Restylane. Restylane Lyft is a good choice for wrinkles that benefit from a deeper injection into the skin. During your consultation, your healthcare professional will decide which product is right for you.
Juvederm Ultra & Ultra Plus
Juvederm® Ultra and Juvederm® Ultra Plus are also hyaluronic acid fillers, and also replace lost volume and restore youthful contours to the skin by smoothing facial wrinkles and folds. They are very 'smooth' fillers that provide a very natural result. Juvederm® comes in two formulations—Juvederm® Ultra and Juvederm® Ultra Plus; the main difference is that Ultra Plus has a stiffer consistency.
Offered by Dr. Amy Krachman at Dermalogic Laser Center
Juvederm Voluma
As you age, it's not just about lines and wrinkles. Your cheeks also lose volume and skin may sag. That's why a more youthful profile starts with the apple of your cheeks. Juvederm Voluma is the first and only FDA-approved injectable gel for the check area. Creating contour and subtle lift instantly. Voluma helps to restore a more youthful, natural profile for up to 2 years.
Xeomin
Xeomin® is a form of botulinum toxin type A that can be injected into the muscles just beneath the skin to reduce facial lines and wrinkles. Particularly effective in treating deep frown lines between the eyebrows, Xeomin has received FDA approval.
Kybella
KYBELLA® is a prescription medicine used in adults to improve the appearance and profile of moderate to severe fat below the chin (submental fat), also called "double chin." It is not known if KYBELLA® is safe and effective for use outside of the submental area.
AquaGold Fine Touch
Aquagold Fine Touch is a revolutionary facial technology engineered to treat all skin types and most skin conditions – without surgery. Unlike older treatments, this 24-carat gold micro-infusion system delivers customized blends of nutrients to your damaged or scarred skin.
Sculptra Aesthetic
Sculptra is an injectable used to fight wrinkles and sagging skin by stimulating the skin's collagen production to help restore the cheeky plumpness of healthy skin. It is an alternative anti-aging treatment to injectable dermal fillers, skin creams, fat injections and implants.