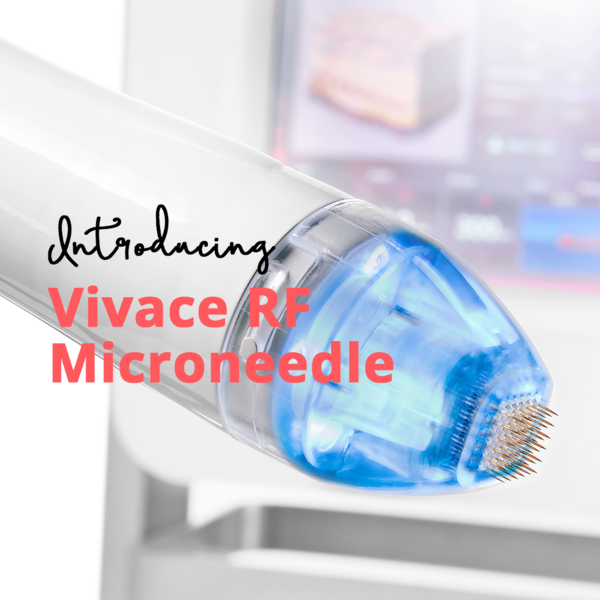 Let's face it: we want to look our best at any age – not over-filled and over-stretched, just natural— aging gracefully, beautifully and elegantly. Inevitably fine lines and wrinkles set in, and now there is a simple, minimally-invasive treatment that will address those concerns — and have you out to dinner that same night! The results are immediate and also improve over time, giving you the best of both worlds.
Is microneedling right for me?
Microneedling is suitable for those who wish to:
Alleviate wrinkles & fine lines
Tighten skin
Minimize pores
Eliminate acne scars
Improve skin tone & texture
Reduce stretch-marks
Microneedling offers:
Immediate results
Good for all skin types
No downtime
Virtually pain-free
If you are looking for optimal results, look no more. Welcome to The Vivace Experience! The Vivace Fractional Micro Needle RF, our newest technology, represents the next level in Dermalogic's MedSpa offerings. The Vivace features three state of the art modalities all in one device! This treatment, which is administered by Dermalogic's highly skilled and expertly trained aesthetician, enhances your skins' health and appearance while saving you both time and money.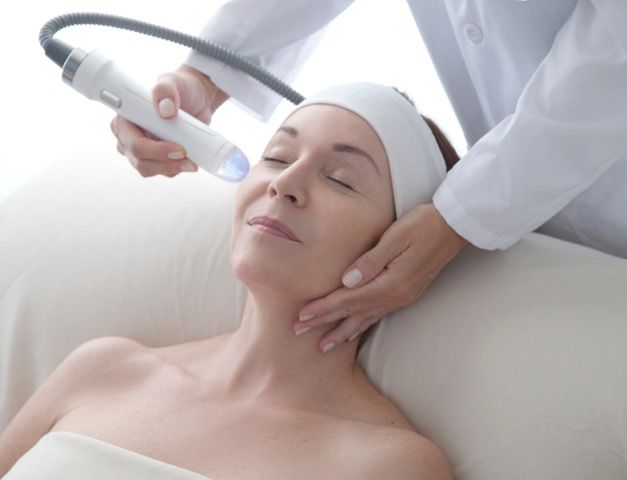 Vivace Fractional Microneedling combines the benefits of:
1. Microneedling
2. RadioFrequency (RF)
3. LED Light Therapy
A trifecta for skin rejuvenation, The Vivace accomplishes in one session what previously required three separate appointments. While results are often immediate, there is an improvement over a three-month period as the process of collagen regeneration increases over time. Dr. Krachman recommends patients undergo three to four treatments (spaced a month apart) for optimal results. There is no downtime following your Vivace treatment. You will leave looking refreshed with a healthy, hydrated glow.
Thermal Tightening of the Skin:
The Vivace Fractional Micro Needle RF utilizes a robotic motor to accurately and precisely place 36 gold plated needles at the optimal depth, allowing the radio waves to be activated in multiple layers of the skin. (Something traditional microneedling cannot do. Previously only possible with the use of an ablative laser, such as a CO2)
Customized Delivery:
The Vivace Fractional Micro Needle RF gives our aestheticians the ability to adjust both the depth of the needles and frequency of the energy during each pass, thereby delivering the most effective results without damage to the protective outer layer of the skin. This eliminates the recovery time associated with the use of ablative laser treatment, as there is no downtime following treatment with Vivace.
Precision:
Vivace's gold plated needles ensure clean and open channels in the skin that remain open for four to six hours allowing better absorption of Treatment Serums, a potent Enhancing Mask and a soothing Recovery System (all included with your treatment) to optimize recovery and deliver noticeable results.
Individually Formulated:
Incorporating LED Light Therapy to further improve your skin's appearance, The Vivace uses two colors from the light spectrum to target your specific concerns. For patients focused on anti-aging, red LED Light stimulates additional collagen growth. For those who suffer breakouts and want anti-acne benefits, blue LED light works to disrupt acneic bacteria.
Multiple Areas of Treatment:
Our practice is excited to offer a tool that addresses all your concerns. The Vivace can be used on areas of the body other than the face — such as the neck, chest, and back of hands.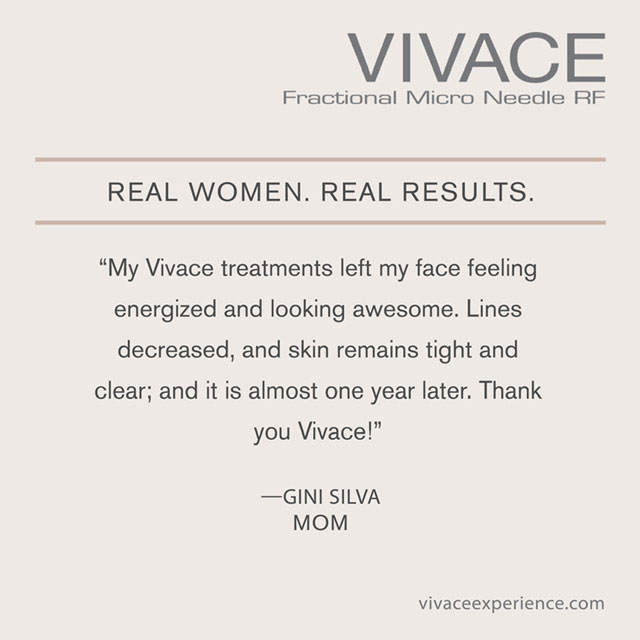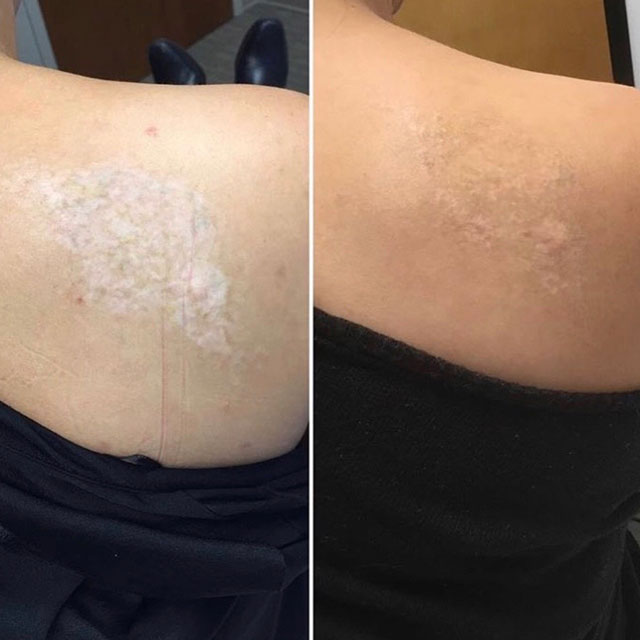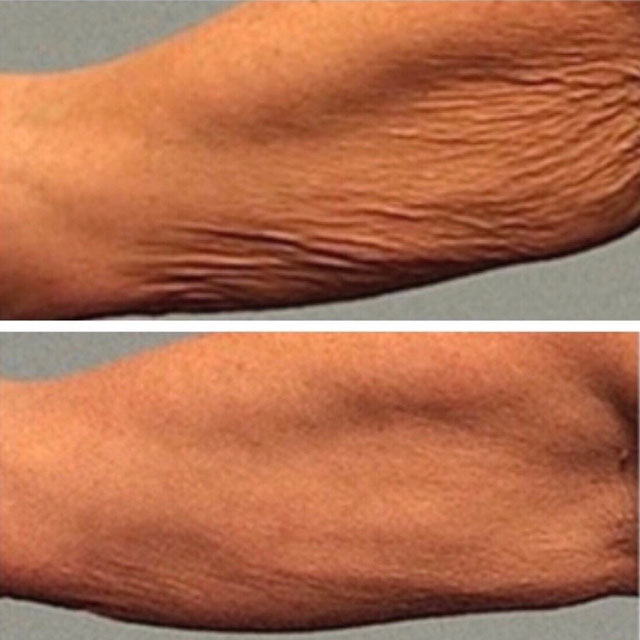 What to expect Before, During, and After Treatment
BEFORE
We take steps to ensure your utmost comfort before your microneedling treatment begins. If you have a history or are prone to cold sores, please inform the office so Dr. Krachman can write a prescription medication prior to the procedure. (Sometimes cold sores can be activated from microneedling and we want to ensure the virus stays inactive.)
DURING
First the skin is cleansed, and then a numbing cream is applied to minimize the sensation and pressure of The Vivace micro needles. While each patient is different, and reactions vary, during treatment you may possibly experience:
Minimal pinpoint bleeding
Pressure (depth setting can be adjusted to your comfort level)
Some discomfort (we will adjust settings to ensure comfort)
Warmth/heat from RF energy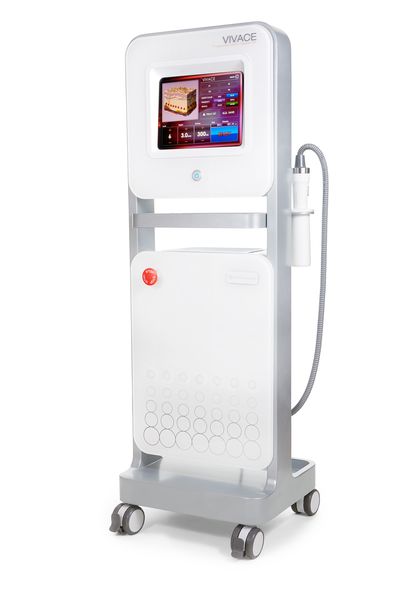 AFTER
Dermalogic will provide you with a take home kit to use post-treatment. Please follow instructions carefully to ensure you get the best results from microneedling. Again, each patient is different and reactions vary, but it's perfectly normal to experience some inflammation following treatment. Afterwards patients tend to notice:
Erythema (redness, not necessarily in all areas)
Mild edema (swelling)
Crusting
Sensation of a sunburn (post treatment warmth for up to 24 hours)
To alleviate the "sunburn" feeling, you may use cold packs and apply the provided Soothe Recovery Serum. You may also choose a Biocellulose Restorative Mask.
PLEASE NOTE:
Makeup or skin topicals should not placed on the skin for at least 12 hours after the procedure. Microneedling has no downtime, but skin should be allowed to heal properly without interference from cosmetics or non- Dermalogic issued products.